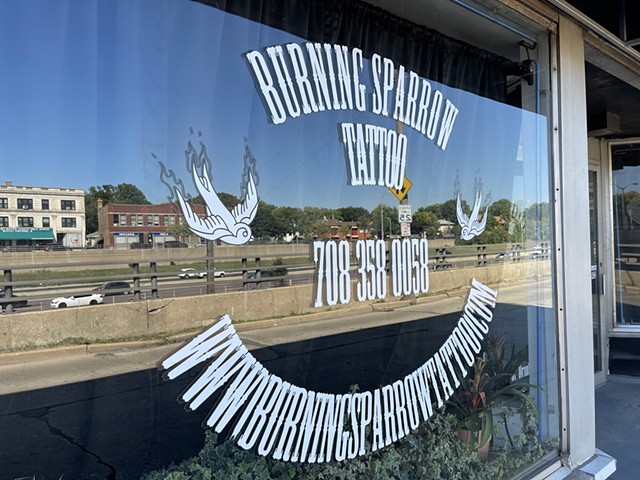 Welcome to the website. Everything you see(upper left corner)has been created, drawn, and or tattooed at Burning Sparrow. I can create a tattoo that is custom or provide traditional tattoo flash designs for those who don't want to wait . We give each tattoo the attention it deserves no matter how big or small. No tattoo idea is basic or cliche. We are here to provide a service in producing clean, solid tattoos that clients will enjoy looking at for the rest of their lives.
My best,
Burning Sparrow Tattoo
Shop #: 708-358-0058 appointment only, sorry no-walk ins. If you would like to be tattooed please leave a detailed message and I will call back as soon as possible. If you don't leave a message we don't know you called.
If you are an artist looking to set up somewhere; this is a monthly station rental position only-no percentages. Call shop and leave a message if you need those details and I will reach back.